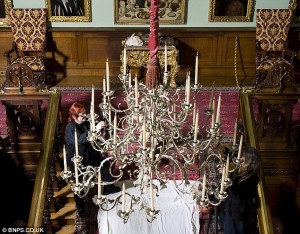 Beautiful lighting will ooze elegance to any home, but lighting that's dulled by dust & dirt won't have the same stunning effect. Worse still, broken antique chandeliers will make your room just awful and unattractive. Issues like poor re-wiring will only make your chandeliers look old. So, you need to hire an expert chandelier restoration company to undertake all chandelier cleaning, rewiring, and restoration services. With the right expert, you'll be guaranteed of safe unboxing, professional installations, crating, in addition to repairs services.
Get the Basics Right
So, before you get out to look for a restoration company or even think of doing it by yourself, familiarize yourself with the following basics.
Don't Underestimate Safety Issues
It's natural that most homeowners would want to give their chandeliers a good cleaning. However, it's prudent to assess the fixture's condition before attempting to touch. Does the chandelier have its original wiring? If so, ensure to do a professional re-wiring before taking another step. If you do it wrong, it will blow your electric circuit or result in a shock. And at worst, it may end up burning your house. So, if it's more than a wire, get a professional to do it for you.
Evaluation of Cleaning Approach
Sometimes a chandelier fixture only requires a light cleaning to get rid of superficial dirt so as to leave your original lacquered finish in place. Therefore, it's important to know the type of metal you are dealing with to determine the cleaning approach you'll adapt.
What About the Special Finishes
There is an assortment of finishes to be restored—ranging from vintage clear lacquer lighting to enameling as well as gilding. Except for re-plating, which requires strict environmental controls, a good number can be undertaken in-house by a dependable chandelier restoration company.
While some of the vintage finishes can be forgiving, others are relatively more fragile & demand skillful hands.
For instance, several depression-era light fixtures possess delicate polychrome finishes that can easily be damaged but hard to repair and restore. This is because they are manufactured using lower-cost materials, such as pot metals that were formerly painted in manifold colors.
Authentic Is Class
Chandeliers are considered rare & valuable. Thus, going for quality is key when it comes to restoring them. Do your research before embarking on the journey of restoration. Get referrals from friends concerning the refurbishment company you are considering. Ensure they have the best expertise and parts if you want your antique fixtures to look like an art. And finally, go for uniqueness.
It's Time to Breathe Life into your chandelier Lights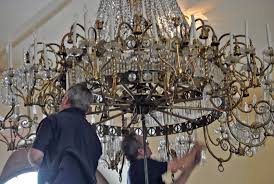 Don't leave your 'Petite French' LED strip bronze chandelier to be a mess of badly twisted arms, dull finishes, plus missing crystals when you can breathe life into them by undertaking careful restoration and cleaning. Hire a professional restoration team to remove all of those crystals & glass stem pieces, and re-wire the old wiring together with the sockets. Caution: Ensure that the company you hire comes with original arms, bobeches, as well as candle cups.
And………………………………..
After the restoration is over, ask them to review the fixture by gently cleaning and applying a wax polish. The result: The fixture should retain its original patina. Remember, the magic isn't in the chemicals, rather it's the careful & expert application of antiquated elbow grease.