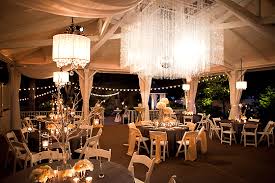 Chandelier winches make the process of maintaining your chandeliers easy. They also make cleaning and changing of your light bulbs safer. Winches are numbered differently. The numbering range from 50-4, 100-5, 100-8, 150-11 to 250-12. You should also note that all winches are operated using a remotely controlled unit. This is a breakthrough in the chandelier industry. Some of the advantages of chandelier winches are that the operation of the chandelier lift system is made easy and very straightforward.
Model 200 &300
The two models (200 and 300 winches)are equipped with an optional smart/digital lift controller key pad that can be situated in expedient position.
The designs
Modern winches are of a strong and compact design, making installation process easy and hassle free. You can install them in the floor void that is between your house's ceiling and floorboards.
If accessing the floor void proves difficult, then you can directly mount the winches on the ceiling. Then you can use a decorative cover to hide your lighting winches. And if that space is a very high above the winch, use the remote control unit in the model 200&300 since it allows you to remotely mount the pulley above the contact plate and the chandelier.
This is particularly necessary owing to the fact that aesthetics demands that you hide the motor. Installing winches is easy. They can be wired directly to your existing light wiring. The model 200 &300 chandelier lifts have been accessorized with a separate electrical circuit unit to drive the winch motor as well as the chandelier bulbs. This is advantageous in that you can use the chandelier on a dimmer switch for adjusting the lighting levels.
Safety mechanisms
Winches have been designed with fantastic safety features. For instance, the inbuilt safety mechanisms that can function even when there is a power failure makes them a great addition to your chandelier lighting systems. In addition, these mechanisms will automatically cut the electrical supply to the bulbs during power interruptions.
Chandelier lift system for residential and commercial settings
You can easily enhance your chandeliers with a motor-powered lift system. This makes cleaning as well as changing the bulbs a hassle free process than anyone can do.So, with this system, things like dangerous ladders plus expensive cleaning services won't show up again. The chandelier lift system will allow your chandeliers to be effortlessly lowered to any floor, making access at your floor level safe.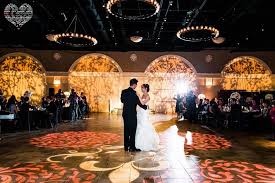 The new lighting scheme in most residential places and commercial joints features bespoke chandeliers. You can raise or lower these chandeliers to accommodate different needs and uses.
Chandelier winches can boost the aesthetics of your house
Chandelier winches can help you maintain the splendor and luster of your chandeliers for years to come. For aesthetics, the winches can be mounted and concealed behindhand bespoke metal disks. Also included in the winch mounts are de-stratification fans that release warm air via the middle of the suspended metal disk as well as the chandelier. So, if you have been looking for a chandelier control system that is safe, easy to clean, and aesthetic, go for chandelier winches.