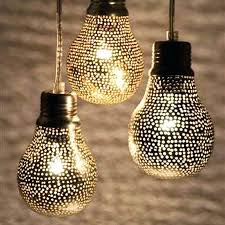 Once considered a staple for ritzy homes & swanky dining areas, chandeliers are now being used to brighten up even the unexpected spaces—such as bathrooms and gardens. They can now be used to make a statement and add an extra knack to any home. Clients can now splurge on them and save their finishing.
The Power of Chandeliers
Lighting has always been a key ingredient in modern style with masterpiece contemporary chandeliers always taking center stage. Today's market is flooded with cutting-edge chandelier designs that are made of unique materials and classic finishes.
So, whether you are hanging your chandeliers in the entryway, living room, dining room, or the bathroom, a good chandelier can add drama & personality. Although pendant lights & chandeliers are being manufactured from similar materials and look alike, they're slightly different. Chandelier lights hang in a branched-like system whereas pendant lights are hung from a single cord/ chain. Below, this article is going to delve into the main chandelier styles.
Tiered Chandeliers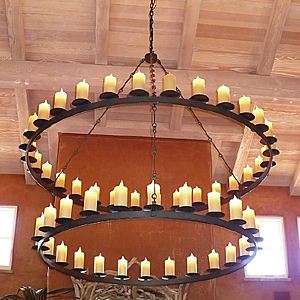 Tiered chandeliers are characterized by many tiers, making them bigger and bold. They take many styles, ranging from old-fashioned through to modern to rustic ones.
Traditional Chandeliers
Featuring ornate detailing, like scrolling & filigree plus fine materials, the traditional chandeliers can add formality to any room.
Crystal Chandeliers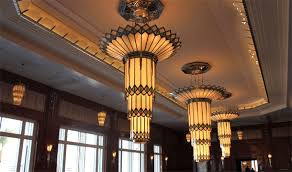 When done right, crystal chandeliers can add class and style to any room. Most of them are made of real crystals, making them a bit expensive but a nice investment. They have a stylish, traditional look that'll attract attention. The lights will reflect on each crystal, creating a romantic & enchanting lighting atmosphere.
Drum chandeliers
Drum chandeliers often take after pendant lights. They (drum chandeliers) feature a single or multiple lampshades, which can surround the whole lamp or surround each and every light.
Transitional chandeliers
Transitional chandeliers can bring a touch of contemporary sleekness combined with stylish ornate designs as well as exceptional shapes. So far, they're the most adaptable lighting fixtures, fitting nearly all interior design styles.
Rustic chandeliers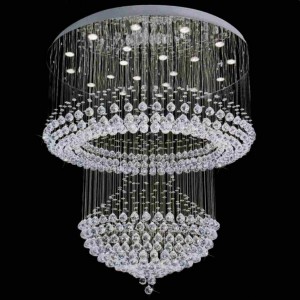 Common design ideas of rustic chandeliers include branches, plants, distressed materials, and animal horns. Installing these chandeliers in your space adds a spectacular touch to already existing décor and features.
Mini Chandeliers
Petite chandelier versions make a huge statement without occupying much space. They're great for closets, bedrooms, bathrooms, and nurseries.
Contemporary and Modern Chandeliers
Contemporary and modern style chandeliers are defined by clean lines as well as sleek designs. With futuristic designs and shapes, these chandeliers look set to transform your home into a gathering place.
Bowl Chandeliers
Metal, ceramic, and even glass bowl chandeliers can be suspended by rods. These lights radiate upwards & softly down via the bowl.
Glass chandeliers
Some glass chandeliers come with arms while others don't come with one. They are all made of glass and can be hung from the ceiling.
Candle with shades
The candle with shades chandeliers are similar to candle chandeliers, but the main difference is in the arms (i.e. each arm possesses a smaller shade).
Candle chandeliers
Candle chandeliers are actually traditional lighting fixtures featuring more than five arms. They come with multiple candlestick-shaped bulbs.